Optimised content is vital to the success of your brand's search engine visibility. By targeting the right terms and implementing right content structure, you can bolster the prospects of your audience finding and seeing what you've got to say.
Our team has extensive experience of creating content which will ensure your business is competitive in search engine rankings and drives non-branded organic search traffic through website optimisation.
Ensuring your content is optimised to perform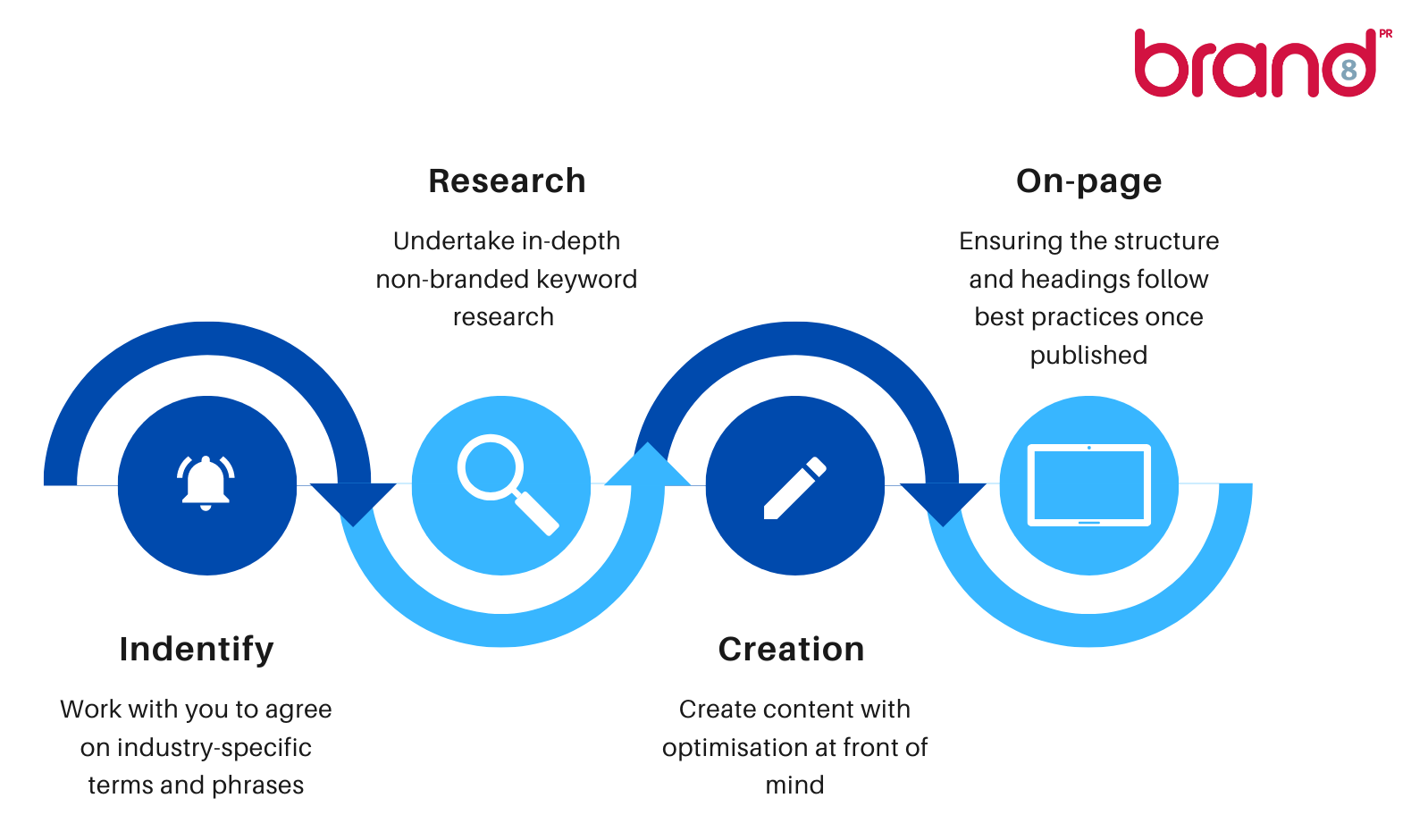 Before we create any online content, we undertake thorough non-branded keyword research to ensure any terms relating to your business are captured within the content we're optimising.
We'll liaise closely with you to agree on industry-specific non-branded terms ahead of our research, to allow us to find those specific key terms, words and phrases your audience is searching for.
Our approach to SEO also includes adhering to best practices and guidance for optimising the meat data on your webpages. We create meta titles and descriptions which will give you that competitive edge within the search engine result pages (SERPs), and ensure your page URLs are succinct, direct and fully optimised, all with the goal of enhancing your organic search results.
Within your content, we'll make sure that any headings are well optimised for key terms and that they're tagged correctly to help increase your content's visibility in the search rankings.
Get in touch with our team today for more information on how we can help you with your search strategy.
Search case studies