Content enables you to get your voice heard by the right people, at the right time. Across written, visual and audio mediums, creating high-quality content is your way of standing out from the crowd.
At Brand8 PR, we have extensive experience in developing content marketing strategies which help boost your brand awareness within target markets and get your name in front of your intended audience.
Engage, inspire, educate
We create content which not only increases visibility and rankings, but also drives conversations and conversions. But at the core, we put the wants and needs of the reader.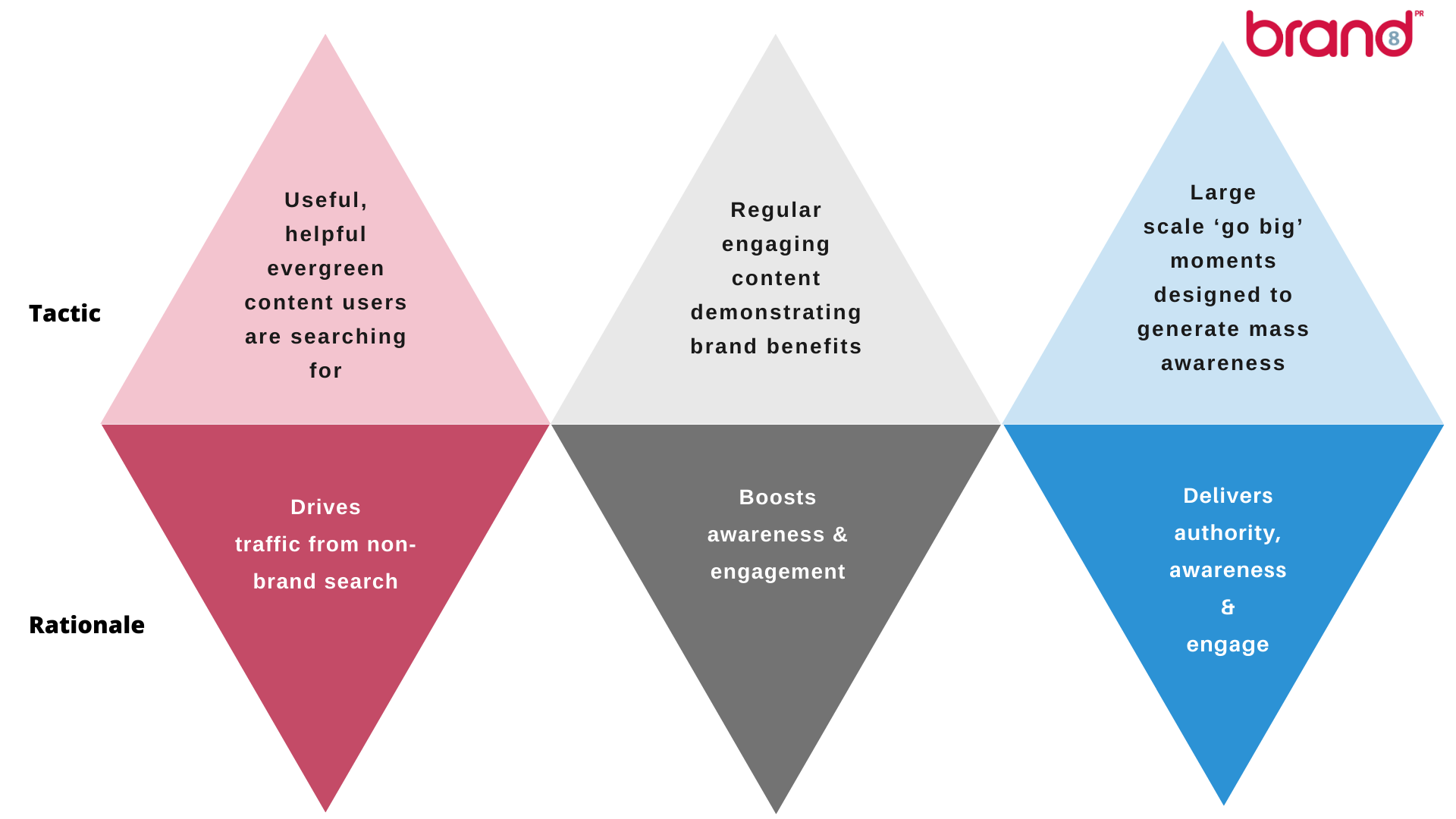 To curate content which a resonates within its intended audience, we find out exactly what they're talking about or interested in. We'll work closely with you to determine industry specific themes, topics and angles which will interest and engage your target reader, and undertake non-branded keyword research to make sure your content can be found in search engines.
A visual approach to content

We understand that content is engaged with and digested differently by different people in the digital era. During the ideation process, we identify opportunities to create visual assets to enhance your content and ensure your audience engages with it.

A tone which suits your brand
Any content we create has to be an extension of your brand's vision and values. We'll work with you to develop a tone of voice which best represents your brand and portrays the message you want to get across.
Our team is also well-versed in developing tone of voice documents to allow businesses to establish that all-important consistency across multiple stakeholders and spokespeople.
Positioning you as an industry thought leader
To stand out from the crowd, you need to position yourself as the leading voice. Showcasing your expertise to your intended audience can be the difference a prospect choosing you or the competition.
Our approach to thought-leadership content allows your business to position itself as the authoritative voice within your sector. We can help you share thoughts, comments, opinion and guidance on industry-related topics to show your audience why you are the business of choice.
Boosting non-branded visibility through content
All the content we create is fully optimised with non-brand keywords relevant to your business, and we adhere to best practices to craft engaging meta data which will grab a reader's or viewer's attention.
In short, we produce high-quality content which reads well and delivers results within SERPs.
Get in touch with our team today for more information on how we can help you with your content marketing strategy.
Content marketing case studies