Situation
Gordons is the retail specialist law firm acting for a range of clients including AO, B&M, Heron Foods, Iceland Foods, Morrisons, Ocado and Wren Kitchens.
The firm launched its first podcast, The Retail Detail, which gives insight for retail and food and drink sector senior decision makers, suppliers and advisers.
Hosted by Gordons retail expert, Andy Brian, and food and drink specialist, Mark Jones, each episode features an industry insider who joins Andy and Mark to discuss the latest retail news and hot topics.
Previous guests include Asda's senior director of corporate strategy and partnerships, Matt Harrison and Cloud Nine's chief strategy officer, Gavin Rae.
To support in increasing awareness of the new podcast and drive episode listens, Brand8 PR was tasked with undertaking social media activity.
Response
In order to increase both visibility and episode listens for the podcast with Gordons' target audience, we implemented LinkedIn advertising activity which would serve to increase potential reach and awareness of the new podcast.
Ads were served to a highly targeted audience to ensure relevant retail industry professionals were reached, without the need of a large advertising budget. This allowed us to rapidly increase the number of episode listens and direct sessions to the podcast page.
To elevate the podcast branding, we also created podcast cover art and social media graphics, which allowed Gordons to highlight the guest speaker for each episode in a more visually engaging way. These were used across organic and paid LinkedIn activity.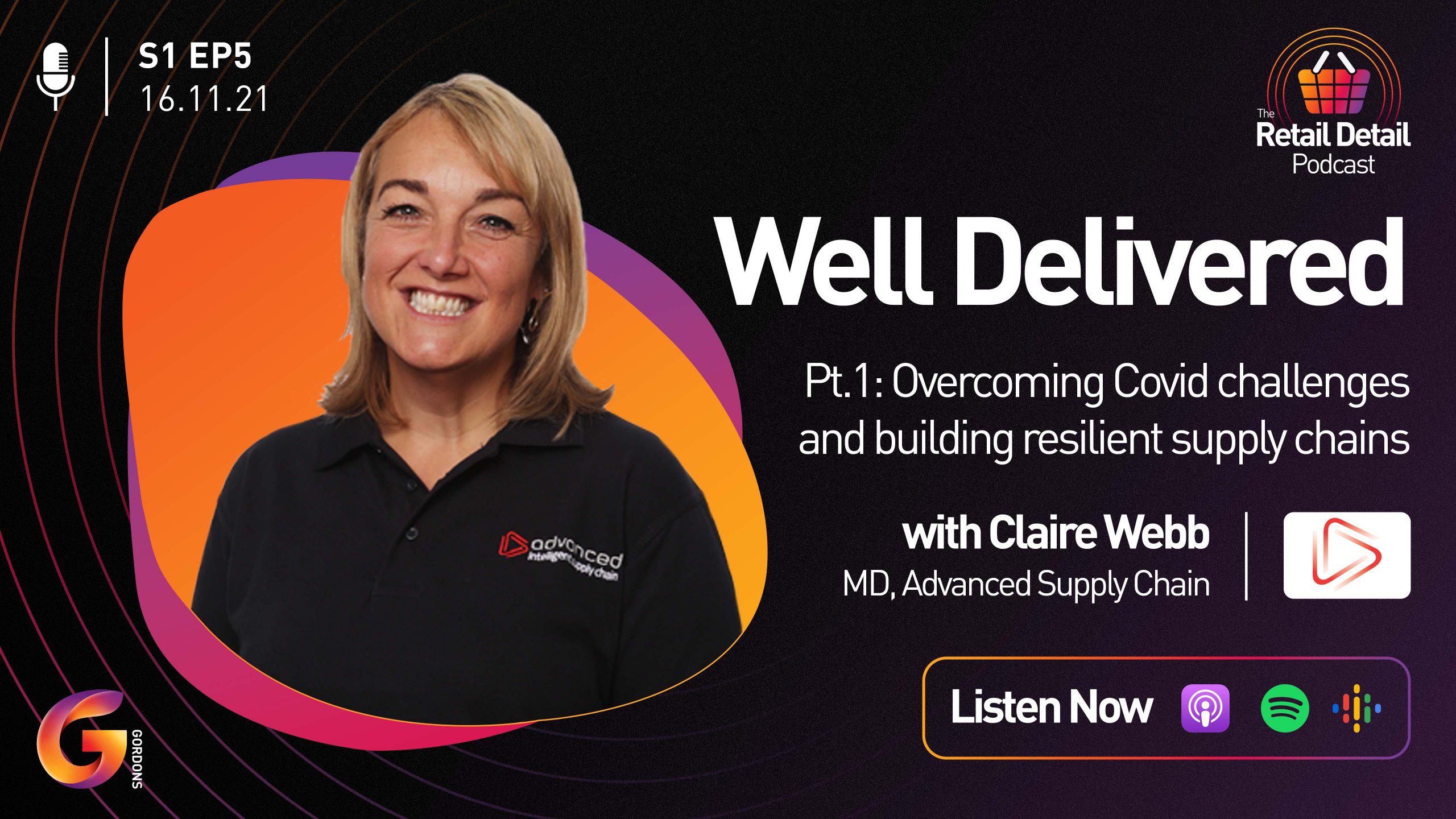 Results
Through activity for five episodes in season one, the campaigns delivered:
120 website visits on each individual podcast episode, additional to organic social activity
More than 350 organic and paid episode listens during the campaign period
More than 38,000 impressions each on LinkedIn
Reach of 20,500 LinkedIn users relevant retail industry professionals
A 25 per cent uplift on podcast page visits following the implementation of podcast graphics
A 37 per cent uplift in impressions following implementation of podcast graphics